Active member
Trusted Member
Joined

Mar 14, 2021
Messages

49
Reaction score

138
In the midst of last summer's scamdemic madness, something else occurred that may have passed beneath most people's radar. Somehow a lunatic who was put in charge of the British Library in 2018, namely one
Liz Jolly
, instigated a "
Decolonising Working Group
" that has
"encouraged staff members to support the radical Black Lives Matter movement and to read Marxist literature." This in turn has spawned an "Anti-Racism Project" to develop and deliver "major cultural change" within the taxpayer-funded institution in order to reflect the "diversity" of modern Britain."
The not very aptly named Ms Jolly
"called for white staff members to join in on the leftist purge, saying: "I think, as I have said before, that we need to make sure some white colleagues are involved because racism is a creation of white people."
She is supremely white herself.
Of course, this has resulted in the removal of various statues commemorating the library's founders and others are under threat. We all know how those naughty statues come alive and go around being racist during the night when everyone's asleep.
The decolonisation group claims that
"colour blindness" is, in fact, a manifestation of "covert white supremacy" and that the Library building itself is a symbol of imperialism because it looks like a battleship."
Personally I think there's much more going on here than just colour blindness when the British Library is mistaken for a battleship.
"
This glorification is hard to miss in the structure of the building itself, designed as it is in the form of a battleship, by far the greatest symbol of British imperialism," the report claimed.
The British Library
apparently looking like a battleship, not a multi-storey car park or a shopping mall.​
The report went on to call for removing "Eurocentric" maps and to review its collection of classical music, deemed to represent an "outdated notion" of Western civilization, saying that busts commemorating Beethoven and Mendelssohn are indicative of "Western civilizational supremacy".
"
They have also called for every empty hall in the library to be devoted to the cause of so-called "anti-racism". They went on to say that the Library is tainted by its links to the "ongoing settler-colonisation of Palestine" by Jewish people."
This last statement is interesting. Given that British Colonialism was driven by the various East India Companies who were all financed and run by people who were at least superficially of that very same religion, it's difficult to know exactly what's going on here. That the "Jewish People" are specifically blamed rather than "Zionists" is perhaps a clue as they are always the scapegoats for the crimes of their own elite. Reminds me of the cryptic and much mis-reported quote supposedly from Jack the Ripper, "The Jewes are the ones who shall not be blamed for nothing."
"
The British Library is the largest library in the world by the number of objects housed, which is estimated to be around 200 million. The collection includes two copies of the Magna Carta, the 1215 charter that laid the groundwork for many liberal rights enshrined in throughout (sic) Western countries, notably the American Constitution."
There is a similar situation going on in Scotland:
Museum Hires 'Curator of Discomfort' to Confront 'White Supremacy'
In fact, this phenomena is widespread:
The Course Collection contains short loan titles that are primarily used for teaching and are included on reading lists. We discovered that 98.44% of titles in this collection (n=31,628) are publis…
decolonisinglse.wordpress.com
Divide et Impera – Divide and Rule. In a professional capacity, my recent activities seem to want a more equitable world and they have similar themes around topics such as structural inequalities, …

seemarampersad.com
Next time you visit the British Museum and hover around the Gweagal Shield, an Aboriginal Australian object made of bark and wood sometime around the turn of the 19th century, and you might hear the words "theft", "Captain James Cook" and "warrior Cooman". Hang out by the Benin Bronzes and see...
www.newstatesman.com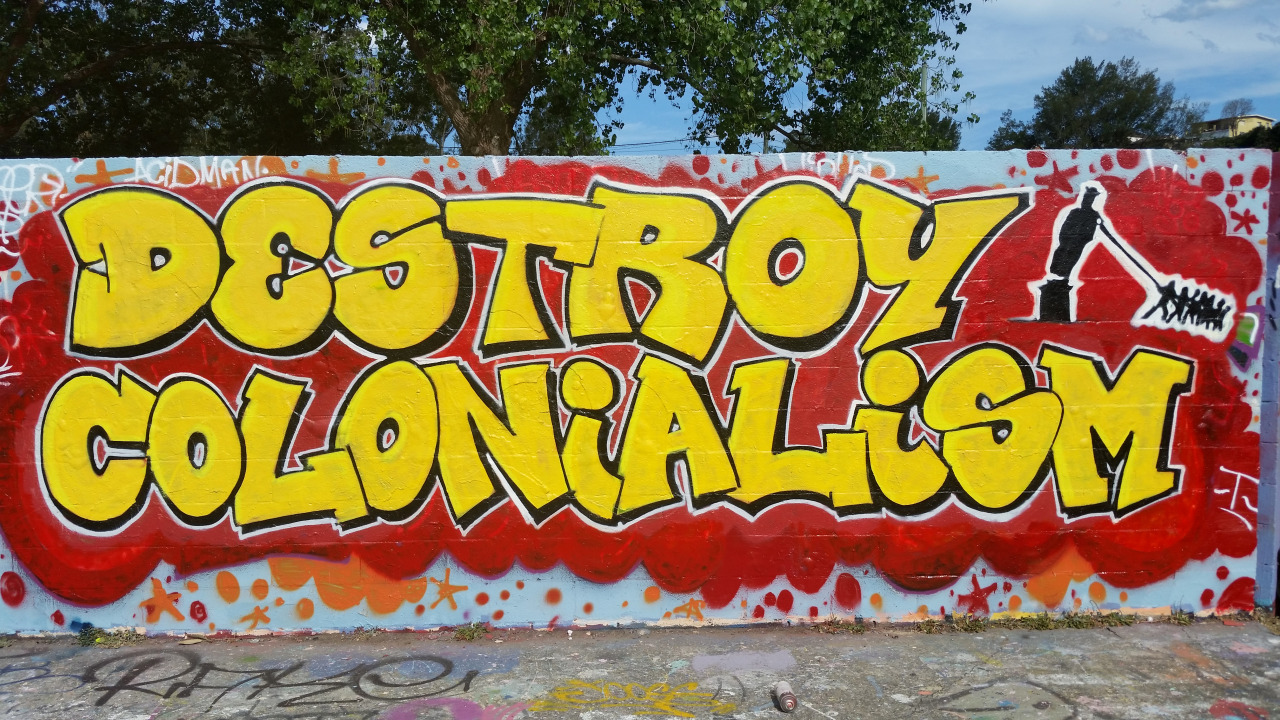 Anahit Behrooz launches her project to explore the decolonisation of Scottish institutions. The toppling of Edward Colston's statue into Bristol Harbour this summer has become one of the defining i…

bellacaledonia.org.uk
UncoverEd and the Decolonisation of Edinburgh University
Let me just say at this juncture that there is no need for this thread to degenerate into a racist tug-of-war. Arguments such as "facts are not racist" are not valid when we all know that 'facts' are simply manipulated propaganda.
Due to the nature of this forum, there is a popular conception that all so-called mainstream history and the documentation it is based upon are forgeries. Therefore, to those who hold this view, the destruction of such documents (including maps) would be no loss whatsoever. However, I would argue that any document, forgery or no, that has shaped the past and therefore the present, is in fact of historical value. For example, to know who forged them and why would reveal so much more than by simply destroying them. Their destruction also 'whitewashes' and removes all the evidence against the perpetrators of the forgeries and manipulations.
I think it's taken as read that colonialism was 'a bad thing' in general. The current older generations who were brainwashed with the concept of 'Empire' are now an endangered species, but many will have broken through that stereotyping by now. The looting of artefacts from colonised countries has also been made into a point of contention to distract from the bigger picture – those who drove the empire building were not the ordinary man-in-the-street… or maybe that should be white-man-in-the-street, but they are the ones who are now being held responsible for it. The perpetrators of colonialism with all of its exploitation, greed and cruelty were the exact same powers that have orchestrated this purge of all the evidence against them. It could be argued that the ordinary people could have just said "No" to their participation in colonialism. However, it's all too easy to forget that many were unwilling participants who found themselves and their families starving due to deliberate government policies that forced them to steal to survive and who were then given the choice of death, deportation or military service as punishment - even for the theft of a crust of bread. That the bread was white is the only notion of white supremacy that could be extracted from that situation. In fact, this is exactly the kind of information that's at risk of being lost.

It could even be postulated that the entire stolen history movement was created to further and support the agenda illustrated above whereby all history is a lie and should therefore be 'reset' by the destruction of all mainstream historical documents.