Joined

Sep 8, 2020
Messages

609
Reaction score

506
What do you think this is a fantasy of the author? or the consequences of nuclear war?
Chronicles history of animals with a history of monsters.​
Illustrations de Ulyssis Aldovandi Monstrorum / Jean-Baptiste Coriolan
Ulisse Aldrovandi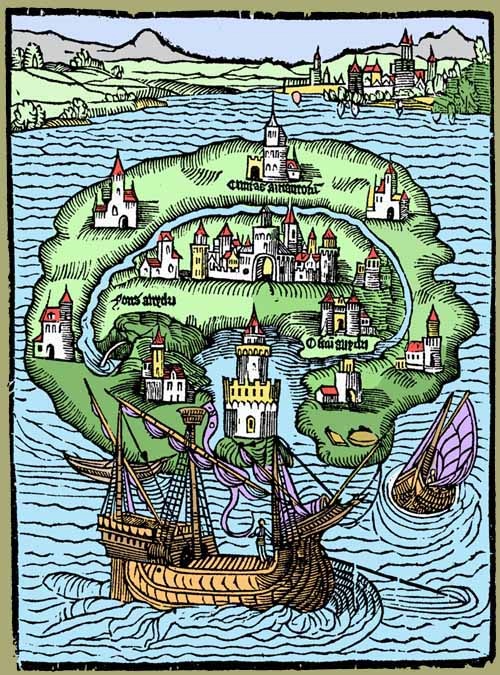 1522-1605
​
Aldrovandi obtained a degree in medicine and philosophy in 1553 and started teaching logic and philosophy in 1554 at the University of Bologna. In 1559 he became professor of philosophy and in 1561 he became the first professor of natural sciences at Bologna.
In June 1549 he was accused and arrested for heresy, for espousing the anti-trinitarian beliefs of the Anabaptist Camillo Renato. By September he had published an abjuration, but was transferred to Rome, and remained in custody or house arrest till absolved in April 1550. During this time he befriended many local scholars. While in semi-captivity there he became more and more interested in botany, zoology and geology (he is credited for the invention/first written record of this word). From 1551 onward, he organized a variety of expeditions to the Italian mountains, countryside, islands, and coasts in order to collect and catalogue plants.
In the course of his life he would assemble one of the most spectacular cabinets of curiosities, his "theatre" illuminating natural history comprising some 7000 specimens of the diversità di cose naturali, of which he wrote a description in 1595. Between 1551 and 1554 he organised several expeditions to collect plants for a herbarium, among the first botanizing expeditions. Eventually his herbarium contained about 4760 dried specimens on 4117 sheets in sixteen volumes, preserved at the University of Bologna.
Note: This OP was recovered from the KeeperOfTheKnowledge archive.